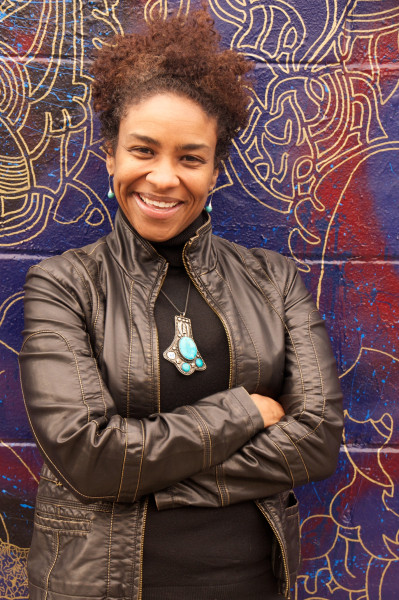 YOLANDA BATTS began her life of service to God and community at an early age. Through educational, professional and creative experience that relationship continues. She holds a MA in public policy and music therapy and is a certified yoga instructor.
Music therapy is the field in which her spirituality, musicality and desire to serve come alive. She has worked with a variety of populations including adults and children in oncology, acute inpatient psychiatric unit and with 3­5 year old children with various developmental delays and disabilities. Her goal is to reimagine and redefine the therapeutic relationship in music therapy as "soul work" where the therapist and patient work beyond the surface and arrive at a level of depth and beauty to promote unity consciousness and healing. As a yoga instructor, she assists students to connect with their inner source of unlimited joy, wisdom and power. Yolanda believes that well being is natural and we are supposed to thrive. Using an integrative approach to health and healing can bring us back into alignment with Source.
As a gifted singer, songwriter and producer, Yolanda is currently in the studio recording her debut album, "Surrender." This CD is an intimate look at spirituality and applies principles outlined in many sacred texts to encourage love, forgiveness, self acceptance and empowerment. For over 15 years, Yolanda has been both student and teacher of A Course In Miracles and has experienced personal transformation as well as witnessed it in the lives of her students. Answering the call to ministry is an extension of her desire to serve and help people recognize the magnificence of God within them.