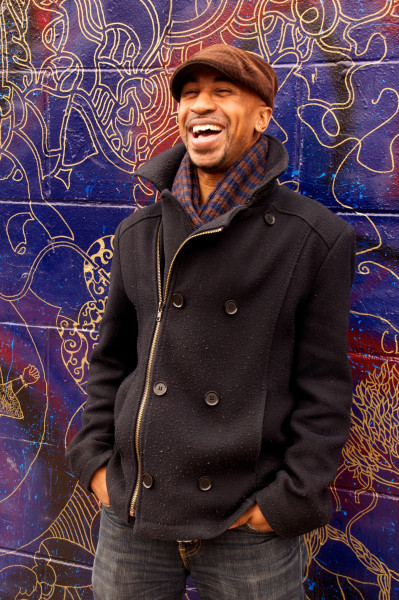 GREG STAMPER is the Co-Founder/Co-Pastor of Celebration Spiritual Center.
He is a fourth-generation ordained interfaith minister, recording artist, musician, composer, life coach, author, and entrepreneur. At the age of 5 he wrote his first Gospel song, "Come To Heaven (With Me)" and today his music is being sung by choirs and churches across the globe. As a performer he has been privileged to sing in world famous venues including Carnegie Hall and Constitution Hall and released his debut solo album "One With You" in 2010.
Having served in the church since a young age, Greg has held many hats from Usher to Minister of Music to Youth Minister and Board member. All of this experience has prepared him to co-lead Celebration Spiritual Center (CSC) with Pastor Yolanda Batts. Founded in March 2013, this thriving ministry has brought a needed voice and perspective to Brooklyn and the New Thought movement at large.
Pastor Greg is creator the 90 Days To Greatness (90DTG) coaching program which is designed to support those who want to use spiritual/metaphysical principles to create and live their greatest lives without hustling for their good or wishing that life will get better. Using the tools that have helped him achieve mastery in his own life along with tools specifically designed for 90DTG like Vision Mantras and The Manifestation Equation, students have manifested hundred of thousands of dollars, released weight, married their soulmate, found inner peace, started new businesses, increased business profits, and found a greater sense of well-being.
As dedicated practitioner of the Transcendental Meditation technique® (TM), Greg is also tireless advocate of this effortless practice which not only promotes personal health and well-being but also has the potential to cultivate global healing and world peace.
In the private sector Greg has 20 years of experience in Macintosh Support and IT Management and is currently the IT Manager for WITNESS, a global human rights organization based in Brooklyn.
Greg attended Morgan State University in Baltimore, MD and studied at New York Theological Seminary. Originally from Silver Spring, MD, Greg currently resides in Brooklyn, NY and is the proud father of one daughter, Malcolm Anaya Stamper.
Greg has appeared on The Dr. Oz Show and is featured on The New Thought Channel